News Update – Monday, June 8, 2020
APCO Worldwide's Coronavirus Beat is a twice weekly publication on the impact of COVID-19 on businesses, economies, policy and culture, and how leaders are responding. The next newsletter will appear Thursday, June 11.

Have a comment about this newsletter? We welcome your feedback.
Business & Economic Impact
1. Canada's latest job numbers mirrored U.S. reporting, unexpectedly adding nearly 300,000 jobs in May despite predictions it would lose 500,000, The Washington Post
2. The World Bank said the global GDP will contract 5.2% this year due to the pandemic, the most since World War II, reducing incomes and sending millions into poverty, Bloomberg


3. 

The pandemic sparked a surge in equity fundraising among distressed companies, raising more than USD 67 billion globally in the past three months, Financial Times

Global Policy
1. The World Health Organization updated its guidance to recommend that governments ask everyone to wear fabric face masks in public areas with a high risk of transmission, CNBC
2. Malaysia unveiled a USD 8.2 billion package that will fund initiatives to help businesses across various sectors, including tourism, and provide citizens wage subsidies, Bloomberg


3.

 Brazil stopped publishing a running total of COVID-19 deaths and infections after months of accusations that statistics are deficient and manipulated, POLITICO

Control Measures
1. As New York City enters the first phase of its reopening plan, the European Union is preparing to allow regional travel for EU citizens by the end of June, The Guardian
2. New Zealand has eased almost all coronavirus restrictions, allowing schools and workplaces to reopen and canceling limitations on gatherings and domestic travel, ABC News


3.

 Singapore revealed measures to ensure that the upcoming election does not affect public health, including "time bands" for voters and more polling stations, South China Morning Post

Worth Noting
1. 
Experts debate the true impact of mass protests on the spread of the coronavirus, leaving uncertainty for U.S. public officials' easing of restrictions,
The New York Times
2. The pandemic has exposed huge inequalities in global education and torn safety nets for children in low-income countries that cannot attend school, World Economic Forum


3.

 
As lockdowns fuel food shortages, mobile tech startups are helping people get fresh food by tapping into the rapid rise in smartphone use across Africa,
R
euters
S

tay Ahead: Insights from APCO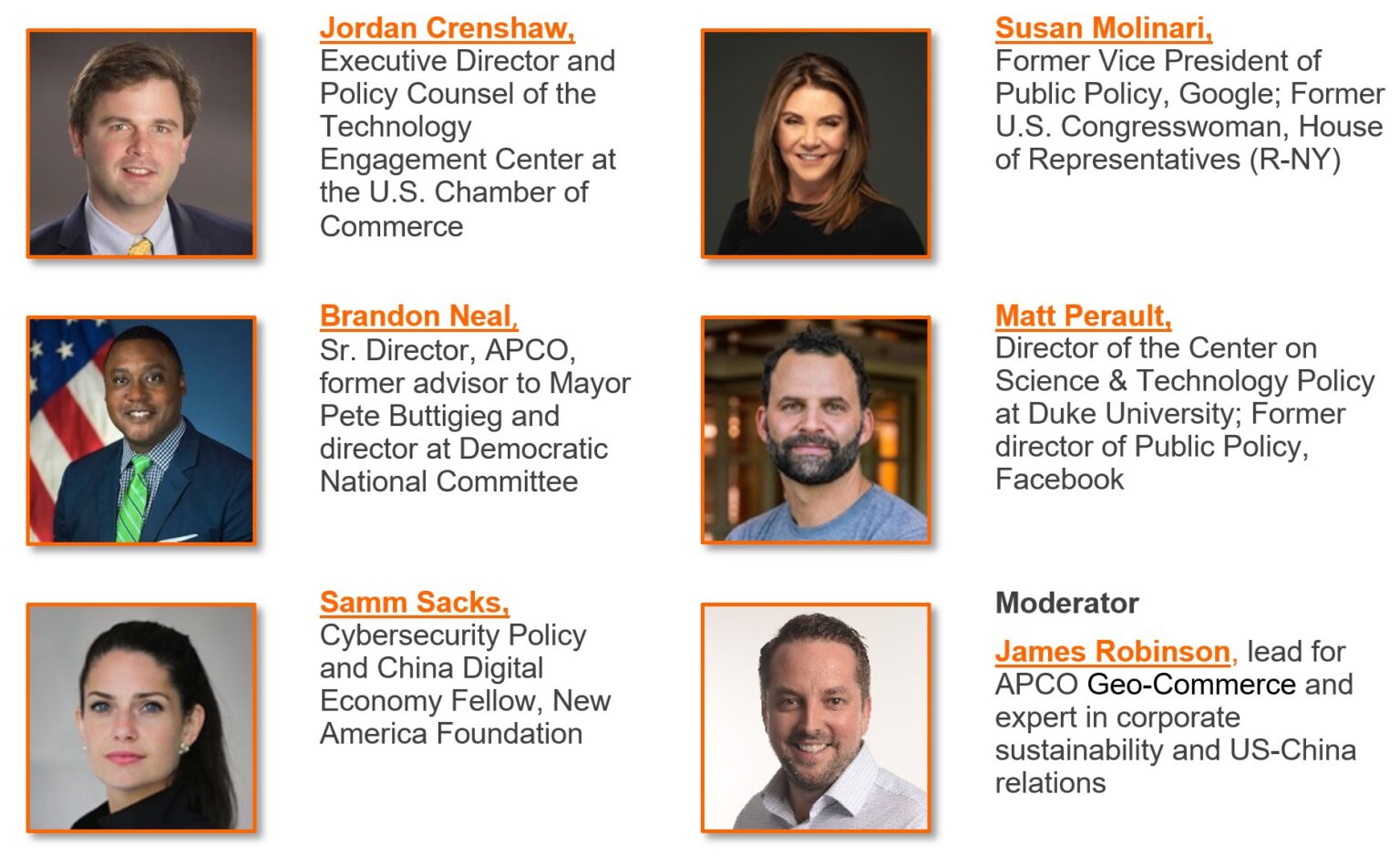 "COVID-19 requires a "Corona Presidency," and Germany has put her tenure under the motto "Together for Europe's recovery." Pressing issues, including the Multiannual Financial Framework (MFF), the Green Deal, Europe's sluggish digital transformation, and geopolitical and geopolitical stability, however, are still on the agenda.

In order to succeed, Merkel will need to turn the crisis into a catalyst. But with political cleavages exacerbated; social dynamics accelerated; and economic policy in unchartered territory, it remains to be seen whether Europe's semi-hegemon will successfully work through this."
China's 2020 Two Sessions Decoded: What's Next for Multinationals



Toby Tanner, associate consultant in APCO Worldwide's Beijing office, discusses the five key factors multinationals need to know from China's "Two Sessions," the annual meeting of the National People's Congress (NPC) and the National Committee of the Chinese People's Political Consultative Conference (CPPCC):​
"It was an opportunity to demonstrate control over the pandemic and outline a blueprint for the country's future development. 2021 marks the first of two centennial milestones outlined in President Xi Jinping's "Chinese Dream" roadmap, when China is to achieve the goal of becoming a "moderately prosperous society." The countdown to 2021 is also a critical test for the government to achieve the goals of the 13th Five Year Plan.

By improving livelihoods, the government's goal is to increase capacity for domestic consumption and reduce reliance on unstable foreign export markets. Opportunities exist for multinationals that can contribute to China's goals, especially those placed to accelerate the development of its digital economy." 
UNITED STATES: EMERGING STRONGER IN WASHINGTON STATE
APCO colleagues are sharing on-the-ground insights and analysis on the impact of COVID-19 in markets around the world. Today's dispatch is from APCO's Seattle office. For more information about the market, please contact Tim Smith.
Washington State became ground zero for the COVID-19 pandemic in the United States with the country's first confirmed travel-related case in early 2020. Following the first COVID-related death on Feb. 29, Governor Jay Inslee declared a state of emergency. Quickly thereafter, major employers in 
Seattle
 including Amazon and Microsoft pivoted to work from home procedures, setting the tone for other companies across the state. A government stay-home order and temporary closure of non-essential businesses resulted in a rush of layoffs and furloughs, with unemployment claims breaking records as 
1 in 4
 Washingtonians filed for benefits. The strain on the state's budget was further exacerbated by 
fraudulent unemployment filings
 costing the state an estimated USD 550-650 million.
As of June, most Washington State counties have emerged from full stay-home orders and there are early signs of recovery in some sectors of the economy. The core tech sector has been shielded from much of the damage caused by the pandemic; in fact, 
Amazon
 and 
Microsoft
 recently reported record earnings, demonstrating continued strong demand for services like e-commerce and cloud computing. The state's USD 900 million tourism industry has been hit hard, with popular Alaska cruises cancelled for the season and an estimated loss in 
Seattle
 of USD 60 million per day in tourism revenue. Even after receiving stimulus funds, Washington aerospace continues to suffer, with Boeing 
cutting
 nearly 10,000 jobs and Alaska Airlines considering 
additional layoffs
 on top of massive flight cancellations across the Northwest. Ultimately, 
Seattle
 is positioned to emerge stronger in large part due to its vibrant technology sector and spirit of innovation. Both will support economic recovery and contribute to the pioneering of new business and workplace practices for a post-COVID world. During this transition, and as the landscape continues to shift often and unpredictably, companies will find great value in enhanced internal communications and stakeholder engagement.
Some Positive News
We are foregoing our regular positive news section to recognize the ongoing protests around the world on systemic racism, which emphasize the need for change and to make our collective voices heard. Read APCO's statement on the situation 
here
. 
More Tips from Around the Water Cooler

APCO is opening up the virtual water cooler for submissions from our readers - please share your article suggestions with us here.
 
Quotables

"The challenges we face go well beyond a virus, and the old normal wasn't good enough. It wasn't working that well… These shocks to the system that we're seeing right now, just as you prepare to go out into the world, they remind us that we can't take things for granted. We have to work make things better."

        - Barack Obama, Former President of the United States

"COVID-19 has laid bare deep injustices and inequalities based on income, gender, race and more. Returning to the systems that created these fragilities is out of the question. All our efforts must go towards building more equal, inclusive, resilient and sustainable societies."

        - António Guterres, Secretary-General of the United Nations
 
The APCO team is working with clients globally to manage this crisis, and we stand ready to support your needs. For more resources from APCO, including our latest research, information on how we can help or to contact us, visit apcoworldwide.com/coronavirus.
About Coronavirus Beat
Coronavirus Beat is a bulletin of updates and clippings from the most relevant media and government sources created to help APCO's clients keep abreast of the impacts of COVID-19 from around the world. APCO is supporting clients in managing the issues they confront related to the outbreak. Contact our crisis team at Crisis360@apcoworldwide.com or +1.866.360.APCO (toll-free) or +1.866.483.2726 (outside the United States).​

APCO Worldwide is an advisory and advocacy communications consultancy helping leading public and private sector organizations act with agility, and build organizational reputations, brands, relationships and solutions to succeed. APCO has offices in more than 30 major cities throughout the world. To find out how APCO's integrated services can help your company, visit apcoworldwide.com.
Copyright ©​ 2020 APCO Worldwide
1299 Pennsylvania Ave NW, Suite 300 | Washington, DC 20004 | USA